Child Support Issues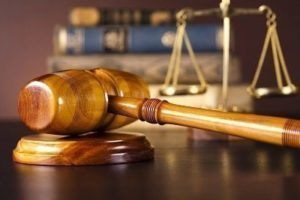 If you're divorcing or separating and have minor children, you should speak to a child support lawyer Walnut Creek CA residents rely on. Who will pay, how they will pay, and what happens with the money are just a few questions parents have. This is a stressful topic, to say the least. While it is no surprise to know one parent will likely have to pay, not everyone knows the factors courts consider to determine the amount of child support. When you need a child support lawyer in Walnut Creek CA that you can trust, count on the Law Office of Ariel Brownell. With years of successful support resolutions, we have forged a clear understanding of what is required and how our local courts handle support matters; we can handle your matter efficiently as possible.
What is Child Support? Both parents of a minor child have an equal responsibility to support their child in the manner suitable to the child's circumstances (CA Family Code section 3900). This duty continues as to an unmarried minor child until he or she completes the 12th grade or attains the age of 19 years, whichever occurs first (CA Family Code section 3901).
Child support exists solely to support the upbringing of children. Raising kids is expensive, child support offers a way to help ensure that each parent is contributing and supporting the child financially. Two common factors used to determine who makes payments are the income of each parent and the amount of time each parent spends with their child. Other factors include: the needs of the child, such as health insurance, schooling, day care, and any applicable special needs unique to the child; the income and needs of the custodial parent; the paying parent's financial ability to contribute, and; the standard of living the child experienced before the separation of the parents. The ultimate goal of support is to maintain a level of normalcy for the child.
Child Support can be paid through an intermediate service that the paying parent pays into. The receiving parent then receives these amounts automatically. This type of arrangement prevents the types of conflict that can arise when people begin to withhold child support as a retaliation or to demonstrate anger toward the other parent. Some parents maintain a level of trust such that payments can be made directly from one parent to the other.
For any parent that is new to separation and support issues, it is imperative that you share all the details of what you know of your income and expenses as well as those of the other parent so that your child support lawyer can help you protect your interests in this difficult time.
Because child support and custody can be so intertwined, it's important to make sure you are working with someone who has a comprehensive overview of your matter when seeking a child support lawyer in Walnut Creek. A shift in custody, the remarriage of your former spouse, a move across town, a change in job circumstances for either party, or a receipt of a windfall of money can change the entire situation in ways that you did not expect.
Divorce and separation with kids is a trying time full of questions, fear, and confusion. When you seek a child support lawyer in Walnut Creek CA, call the Law Office of Ariel Brownell. Ariel has the knowledge, skill, expertise, and compassion to guide you through.